Artist
Shaping Metal is not the Goal, but a Means of Communication
vol.16
Kawakami Rie / Ishikari City
"I'm attracted to the material sense of metals, that seems to reject humanity and draws on the long story of time in the background," Ms. Kawakami remarks. Why do metals exist in this world? I visited the creative site of an artist who questions things like a philosopher.
Words by Yajima Azusa
Photographs by Ida Yukitaka
Translation by Xene Inc.

Why do metals exist?
When I saw Ms. Kawakami's work, "CLOUD ROCK" at Sapporo Station, I could feel a sense of transparency, floating, and a delicate nature, even when expressed with metal from the rock of the earth. I was curious to know what kind of person created this kind of art and what motivated him/her.
Ms. Kawakami's studio is located in Takaoka ward, Ishikari City, in basin surrounded by farmland. "This environment is ideal place for creativity since I like to be alone," Ms. Kawakami laughs.
The studio has the feel of factory, with equipment for cutting and welding metals. When needed, she operates a forklift, or assembles the scaffolding on the construction site.
She first noticed metals as a material for her works of art when she was a student at an art university. "I was inspired by the exquisite works of foreign artists, amazed that metals could also express things this way. Recently, I started to think about expressing the meaning of and the reason for the existence of metals."
Art can overcome the language barrier by itself
After Ms. Kawakami graduated from elementary school, she lived in New York City in the US for two years due to her father's work. She went to the local junior high school. "I had severe culture shock. I couldn't make any friends since I couldn't speak English. I realized I was alone." However, when her parents were scheduled to return to Japan in the summer of her third year in junior high school, she wanted to stay in the United States even though she would be apart from them. "I experienced the reality of the world. I was frustrated with not being able to communicate, but America was attractive to me. The scale, quality, and historical value of the works I saw in museums, especially art museums. Each piece excited and inspired me." When she drew a picture, people watched and praised her. Art was the only means Ms. Kawakami could overcome the language barrier at that time.
Ms. Kawakami has participated in many overseas Artist-in-Residence Programs while centering her activities as an artist in Japan. The project invites artists involved in various art activities from all over the world and supports selected artists in their artistic and cultural activities while visiting another country or area to create artistic works. "It's not easy to be selected for the program, but experiences I gained while in foreign countries has improved my work. Interacting with artists from different genres lets me think about the relationship between artists and their works," she explains.
She learned foreign artists feel discrimination and prejudice based on gender, race, nationality, or religion more keenly than she had imagined and many tended to promote awareness of social issues through their art.
Wanting to create a space surrounded by space-time
When creating her art, physically touching metals as a material to create shapes, is important. Ms. Kawakami feels marks left by hitting, bending, and welding express how the artwork was created.
She will hold an exhibition at the Sapporo Community Plaza in March.
"I want to create works to let my guests understand the difference in the senses of scale just like a stone on the ground looks completely different from the perspective of man or insects, and then to recognize that we are a part of the world. We're not usually aware of it, but metals have existed in the earth long before man existed. I want to produce this marvelous feeling that lets us be surrounded by space-time."
Since the venue is glass-walled, guests inside the venue can appreciate her works as a whole. The process to assemble the works in preparation of the event, which takes two days, are also open to the public.
Kawakami Rie Solo Exhibition Landscape Will 2019
Period: March 18th to 31st, 2019
Venue: Sapporo Cultural Arts Community Center SCARTS (Kita 1 Nishi 1, Chuo-ku, Sapporo, Japan)
Preparations open to the public: March 18th to 19th
Exhibition: March 20th to 31st Hours: 11:00 to 19:00
Information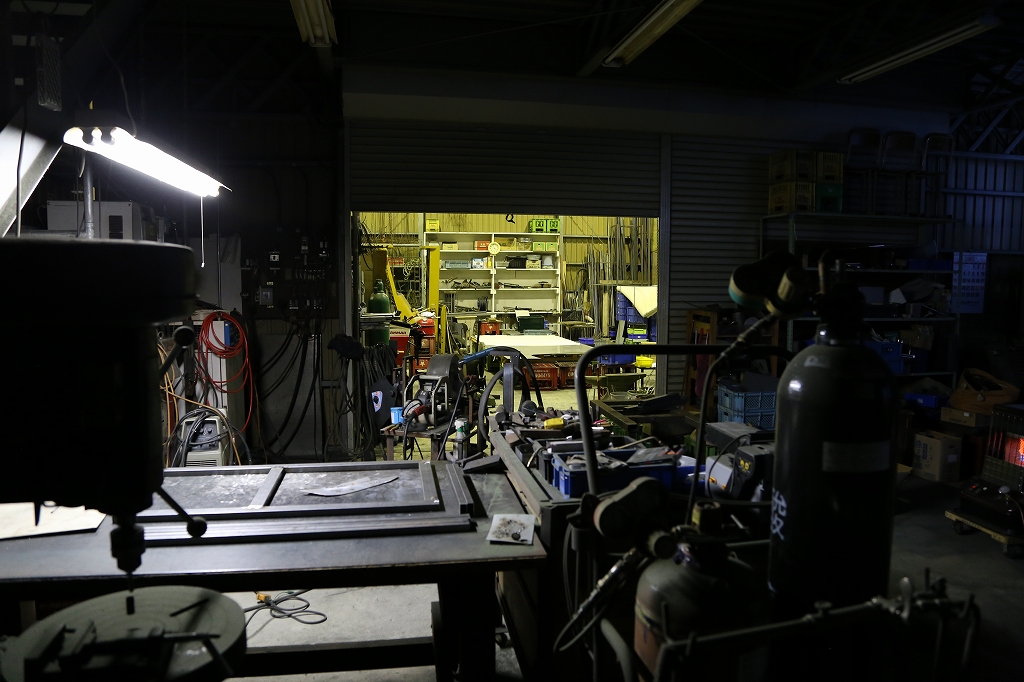 Kawakami Studio
E-mail:kawakamistudio●gmail.com *replace ● with @
Website