Sharing both the time waiting for a bite, and the excitement of the catch
Words by Yuka Mori
Photographs by Keiji Tsuyuguchi
Translation by Xene Inc.
To the habitat of the "ghost fish"
At dawn, a solitary boat sets out upon Lake Shumarinai.
Takahisa Sugisaka, a fishing guide, leads us to the habitat of the "ito" (Japanese huchen), locally known as the "ghost fish".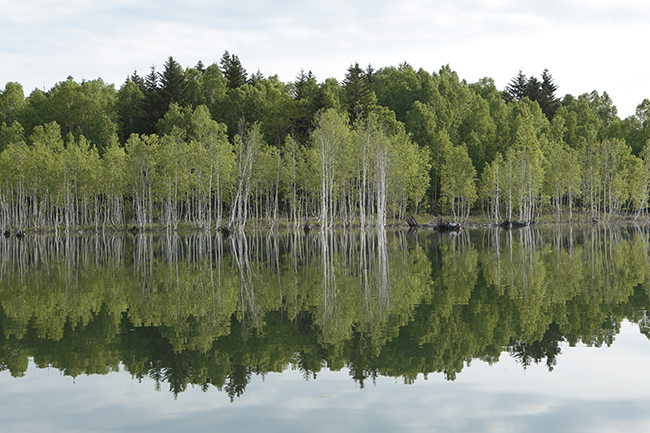 The Japanese huchen is Japan's largest freshwater fish to be designated as an endangered species. Today, it is only found in certain rivers of Hokkaido. Sugisaka has read the day's light, wind, and water temperature changes to find our fishing spot.
"My style of guiding depends on the customer. Some people are interested in fishing technique, others want to get away from it all and find themselves. If I can see that the customer needs some solitude, I might leave them be and go foraging for wild grapes, which I make into jam as souvenirs. At the end of the day, my job is to find the best way to each visitor to enjoy this beautiful and wonderful area." When they catch a Japanese hutchen, Sugisaka uncorks a bottle of sparkling wine for a celebratory toast. Fishing enthusiasts come from far and wide to meet Sugisaka.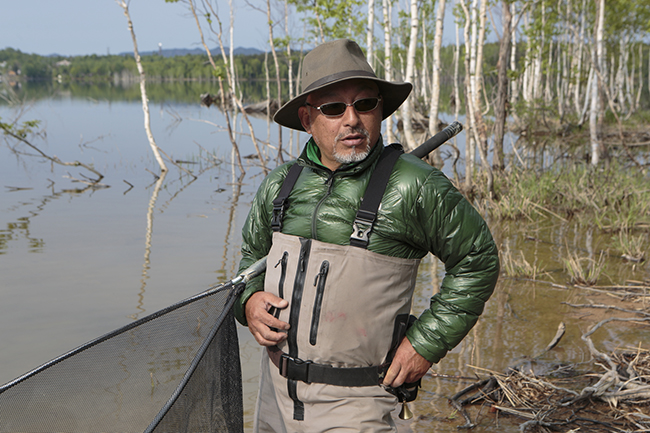 Sharing in my customers' joy
Takahisa Sugisaka moved for Nayoro in the autumn of 2014. His accomplishments are well known throughout the world of fly fishing. He began fly fishing in earnest at the age of 18, started his own pro shop at 28, and began selling his own brand of equipment. While running his company, Sugisaka was often asked to appear on fishing shows or in special interest magazines throughout Japan and around the world. He is responsible in no small part for the popularization of fly fishing.
It was the Japanese huchen, the "ghost fish", that lured Sugisaka to Hokkaido.
"I first caught one twelve years ago. I can still remember the strength of its pull, and the completely new sensation as I landed that magnificent fish. That's when I became obsessed with the Japanese huchen."
As he approached sixty years of age, he decided to hand over his company to his employees and move to Hokkaido. He settled on Nayoro, located near Lake Shumarinai and the rivers inhabited by Japanese huchen.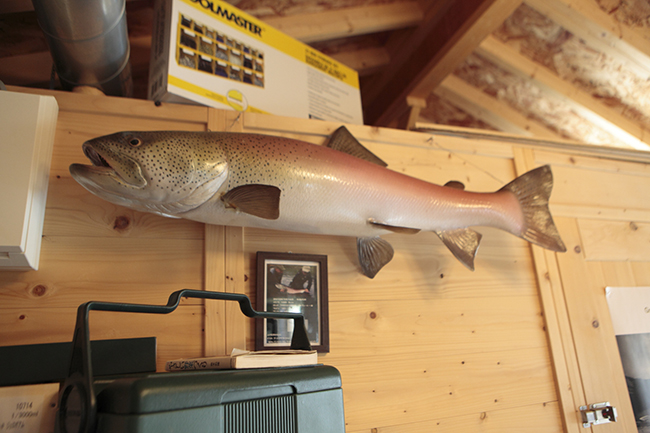 He lives together with his partner, Masami Saito, and their beloved pet dog Gonta. An enthusiastic fisher and chef, Masami opened the Gonta Café next to their house.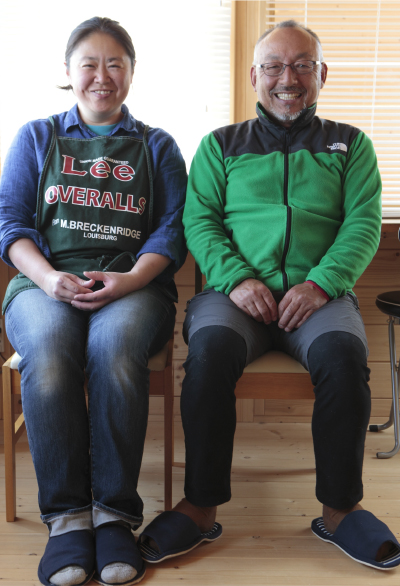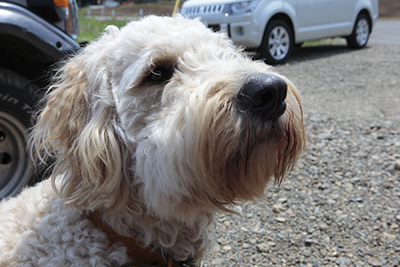 "I'm glad we chose Nayoro. Originally, we were just looking for peace and quiet, but having come to call Nayoro home, we want to do everything we can to help the community."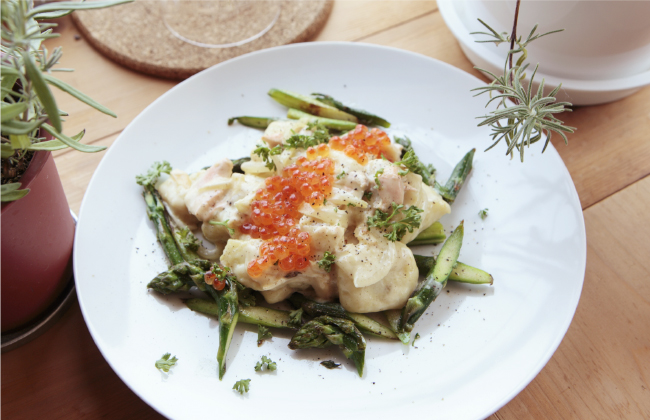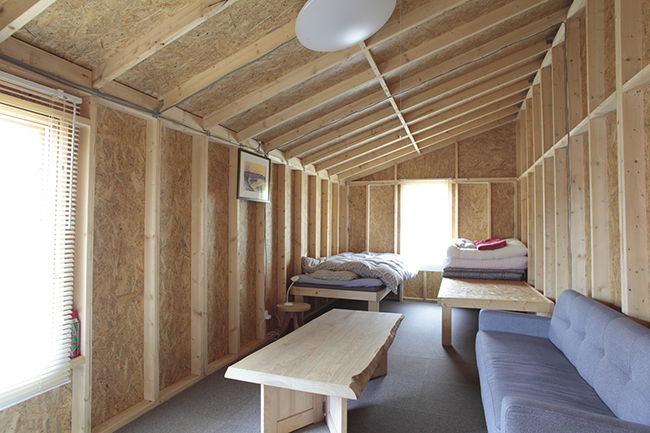 Lastly, we asked what is the best part of being a fishing guide. Sugisaka replied, "Sharing the joy and sensation of a catch with my customers. And seeing the look of true joy on their faces."
Browsing through Sugisaka's Facebook page, you'll find photos of fishers smiling with true joy before releasing their Japanese huchen. And next to them, you'll see Sugisaka's smile of complete satisfaction.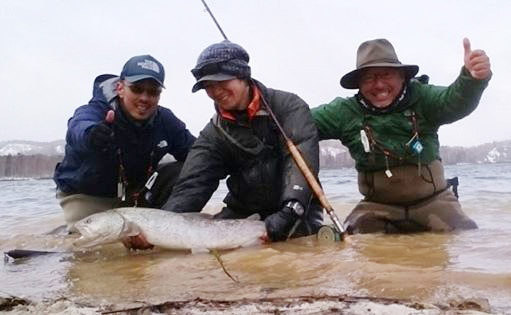 Gonta Café
Website