A municipal museum is the self-portrait of a city. Museums show us how the city views itself, how the city identifies the historical and cultural components which compose its heritage, and how the city views its role in the world. The Hakodate City Museum provides the perfect starting point to explore this city, and discover its relationship with various geographical and cultural borders.
Words by Masaharu Taniguchi
Translation by Xene Inc.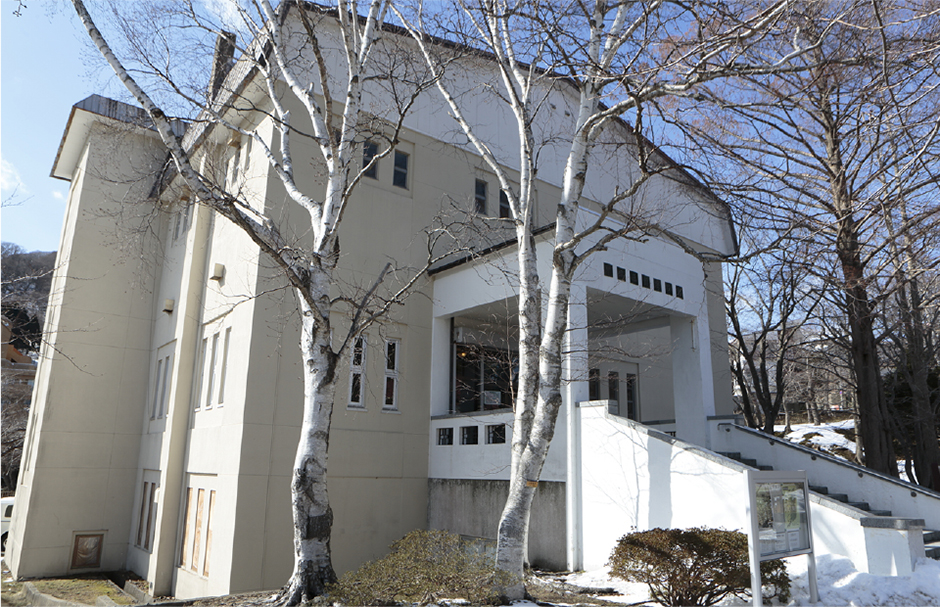 Hakodate City Museum provides insight to the history of museums in Japan
This year marks the fiftieth anniversary of the opening of Hakodate City Museum. However, its origins trace back to 1879.
Since the Meiji period (1868 to 1912), many immigrants made new homes in the lands of Hokkaido. Together, they discovered the nuances of these northern lands and developed methods to survive and prosper in this new frontier. The pioneers' curiosity, knowledge, and tenacity became the foundation of new hometowns. The establishment of Hakodate City Museum traces back to the suggestion of Horace Capron, a foreign advisor from America, itself a country founded upon pioneering and immigration.
The first museum was originally built in 1879, and continues to stand adjacent to the current museum. This unique museum embodies the history of museums in Hokkaido – and Japan.
The former Hakodate Branch of the Bank of Japan, originally built in 1926, has been renovated and now serves as the Hakodate City Museum's sister facility, the Hakodate Museum of Northern Peoples, which offers displays on northeast Asian history and an extensive collection of Ainu heritage materials.
The exhibits and collections at Hakodate City Museum and Hakodate Museum of Northern Peoples will be ideal guides for those who wish to deeply and personally experience Hakodate. Let's take a closer look at some of KAI Magazine's topics.
(*Includes items not currently on exhibit.)
(** The English names of historical materials include both official translations provided by the Hakodate City Museum and translations commissioned by Northerncross Co., Ltd.)
A Walk through the Museum
Photographs by Keiji Tsuyuguchi
●Hakodate City Museum

17-1, Aoyagi-cho, Hakodate, Hokkaido
Tel.: 0138-23-5480
http://hakohaku.com/
●Hakodate Museum of Northern Peoples

21-7, Suehiro-cho, Hakodate, Hokkaido
Tel.: 0138-22-4128
http://www.zaidan-hakodate.com/hoppominzoku/