Fabric and canvas manufacturing
The shape comes from the voice of the users
vol.11
Muramoto Go of Muramoto Tent, Iwanai Town
"Muramoto Tent" began in 1911 as a harness maker. The company then expanded into canvas manufacturing for trucks and boats. About 20 years ago, the previous owner began creating canvas bags. Muramoto Go is currently the fourth generation in the business.
Words by Yajima Azusa
Photographs by Ida Yukitaka
Translation by Xene Inc.

Over 100 years of continued work by hand
As you walk around Iwanai town, you can see the traces of past prosperity. The Iwanai local museum specializes in the history of the town, which flourished as a mining and fishing town. In the early 1900s, a second horse tramway and first hydroelectric power plant in Hokkaido were established.
When Muramoto Jintaro first founded the shop, people still relied on literal horse power. So he began making horse saddles. The shop's second owner and his brother made harnesses and shoes together. Before long, the age of trucks for transportation came along, so they began producing goods for trucks and boats. Go took over the shop from his father, and started making the bags with the canvas.
The enjoyment of working with one's hands
The reason Go's father Kenji started making bags out of canvas was his meeting a high-school teacher from Iwanai, Shigenari. Shigenari wanted a shoulder bag similar to his favorite bag. The finished bag was completed according to Shigenari's personal preferences and soon became a staple product, the "Shigenari Bag." Everywhere Shigenari went, news of his easy to use and durable bag spread.
When Go turned 30, nine years ago, he was mainly doing electrical work in Sapporo. At that time he did not intend to take over his father's work. But after returning to his hometown, he participated in town events and the handicraft market, and could enjoy creating things by hand. That experience was an eye-opener. "I didn't have any experience making bags at first, but was taught by repairing the bags"
Hoping to share the attractiveness of the region.
Muramoto tent receives orders from all over the country. Many orders are requests for things like a somewhat longer shoulder bag, or a bag in this color. Orders which are specifically adjusted to the preferences of the customer are common. About 10 orders are accepted in a month and there is a waiting list of about a year.
Go hopes to share the attractiveness of Iwanai town. The town is only 2 hours from Sapporo. Surrounded by the ocean and mountains, many delicious Sushi restaurants are in the town. Go participates in activities and tours connected to sightseeing spots in the region.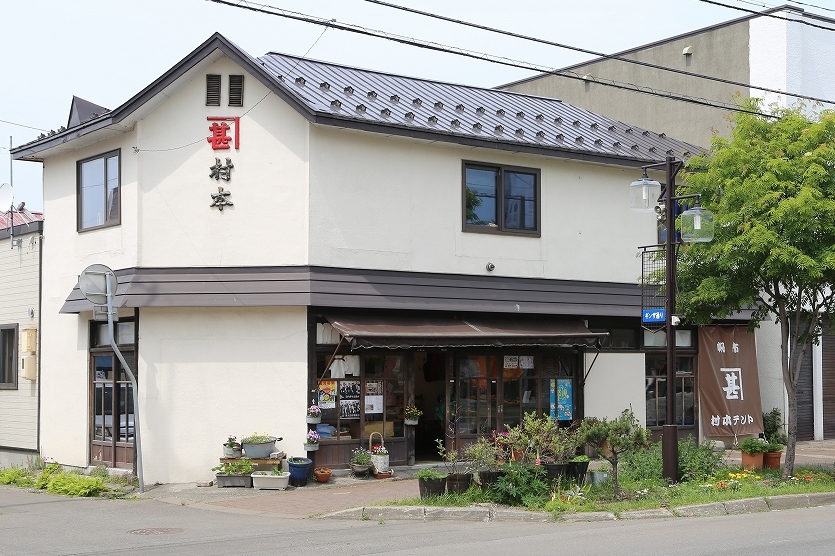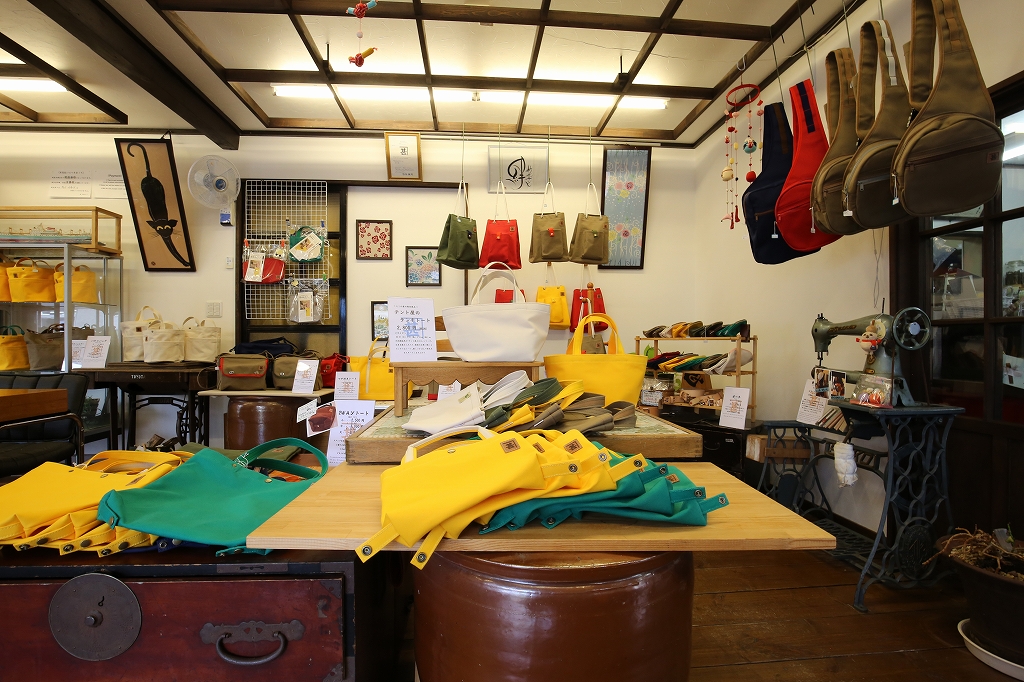 Muramoto Tent 


13-1Mandai,Iwanai Town, Hokkaido, Japan
Hours: 8:30 to 19:00/ until 18:00 on Sundays
Closed not set during summer season  Wednesdays during the winter season (Nov to Mar)
Tel.: 0135-62-0503
Website