Sushi restaurants
Hints regarding the taste came from the mother village
vol.13
Kawahara Tokino of Oumechaya / Shintotsukawa Town
One of Hokkaido's most prominent rice-producing regions, the town of Shintotsukawa was established when residents of Totsukawa Village in Nara prefecture moved to Hokkaido as pioneers in 1889.
Sasa-zushi
was born from hints provided by the local cuisine in Nara.
Words by Yajima Azusa
Photographs by Ida Yukitaka
Translation by Xene Inc.

Knowledge of preservation
The first time I ate Shintotsukawa's sasa-zushi was six years ago. I had heard that the mackerel sushi wrapped in sasa (bamboo grass) was famous, so I visited Oumechaya. I was puzzled as to why mackerel was the choice of ingredient here in this inland town but all was revealed by the fact that Shintotsukawa's "mother village" was the village of Totsukawa in Nara prefecture. There is no sea in Nara, either, but mackerel wrapped in persimmon leaves has been a familiar feast at summer and autumn festivals there since the Edo period. Because of its distance of Nara from the sea, the mackerel was sprinkled with salt before being transported, and then the thinly sliced salted mackerel was eaten as a topping on bite-sized balls of rice. Before long, these were wrapped in persimmon leaves, which possessed a sterilizing effect.
The aroma of the bamboo grass complements the delicious taste
Sasa-zushi was born approximately 30 year ago. The Shintotsukawa General Promotion Agency completed its processing center in 1989 and began selling boiled bamboo grass collected from the town's mountain woodlands and sorted by size, to sushi and seafood restaurants outside Hokkaido, under the name of "Toppu-zasa". Kawahara Tokino's late husband, Komaji was the person who wondered if that bamboo grass could be used to create a specialty product from the town.
"Various samples were made and it was found that mackerel best matched the vinegared rice and aroma of the bamboo grass," says Tokino. Plump mackerel from Hachinohe in Aomori prefecture is used; the rice is locally produced Nanatsu-boshi. Sasa-zushi tastes better when it has been left to stand than it does when it's freshly made.
Tokino was born and raised in the town of Higashikawa as the daughter of a merchant. She married Komaji, a car salesman at the time, and the couple lived then in Asahikawa. However, Komaji quit his job in 1973, with the dream of owning a sushi restaurant, and together they moved to Shintotsukawa. "We knew nothing," claims Tokino. "It's as if we were brought up by the customers. My husband in heaven must be really happy that I'm continuing to do this."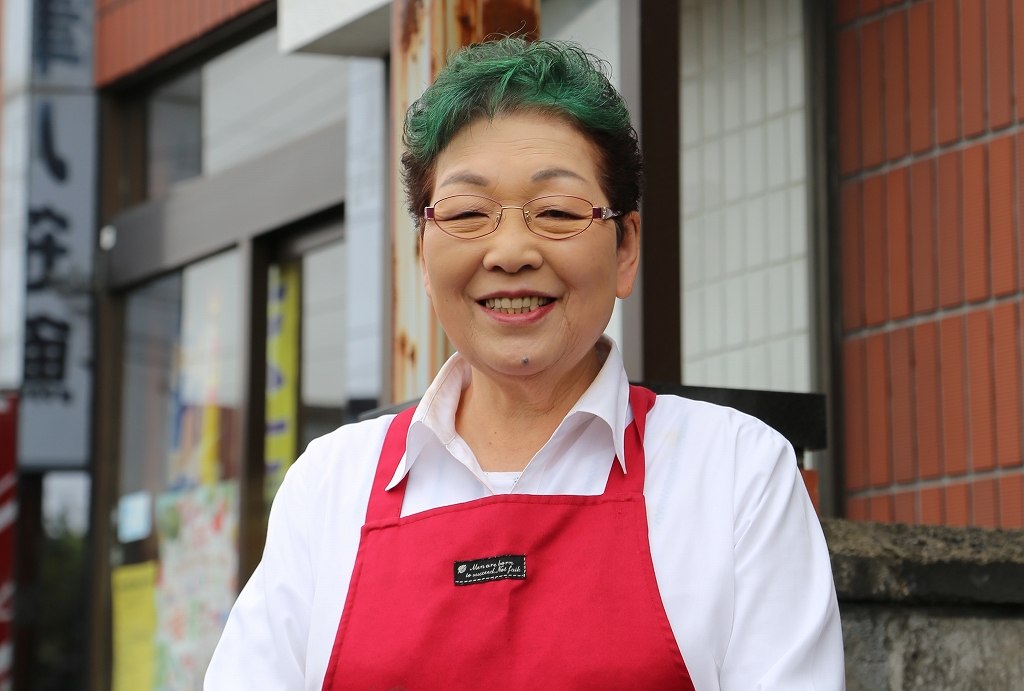 Oumechaya


Aza Chuo 7-28, Shintotsukawa, Hokkaido, Japan
Tel.: 0125-76-2556
Open from 12:00 (reservations required)