Installation Artist
From seeds, An Instant When the Air Transforms
vol.23
Sugita Mitsue of soraironotane / City of Sapporo
This exhibition by Sugita Mitsue, who makes art installations using plant seeds and fluff, draws viewers into a different world.
Words by Yajima Azusa
Photographs by Ito Rumiko
Translation by Xene Inc.

Revealing the animal side of seeds
"Seeds are not the same as dried flowers, which are dead. They're such charming things," says Sugita Mitsue, with a smile. Sugita, born and raised in Yokohama, began learning the art of ikebana flower arrangement in middle school. She eventually attended a junior college with courses in flower design and studied horticultural science. After graduation, she worked at a flower shop inside the Hilton Tokyo Hotel, and was put in charge of flower design for the banquets and marriage events at the hotel. She eventually moved to Sapporo when her husband was transferred for work.
When we spoke, I asked why she worked with seeds now instead of ikebana.
"Ikebana uses live flowers, which must be kept in water. I wanted to find a material that was more free, less restricted. Although both may come from the same plant, there is a vast difference between flowers, which begin to die once they are cut, and seeds, which are filled with the energy to create offspring. I can express what I want because of the vitality seeds contain. When you gather these large amounts of seeds together, there is an instant when the air transforms into a different space. That instant is utterly fascinating, and people want to experience it over again." Sugita, who has spent years of her life dealing with plants, goes on, "People feel that dandelion fluff is something transient, but each one is a piece of pure life. I liken them to eggs for the plants."
Bulrushes Into Pets
When I ask about a bulrush fluff piece that caught my attention at her solo show, she explains the process leading to the spherical shape of the fluff.
"Wild bulrushes spread their seeds in autumn, when the heads split open and the fluff flies all over. I go out and collect the heads before they are fully ripened, and when I'm preparing them for the piece I turn the head inside out. With bulrushes, the seeds are on the outside, while the inner layer is the fluff. The inner fluff at first feels like the fur of a small animal, but after a while it starts to form globe shapes. I don't know why it changes, but it honestly starts to look like it's alive and breathing. It's so cute, I almost feel like it's a pet!" Sugita clearly cares deeply about her materials.
Appreciated in Sweden
In June of 2019, Sugita took part in the international art exhibition Crossroads in the village of Ӧsterbybruk, Sweden. Located about 75 minutes' drive from Stockholm, this town was once a prosperous source of high quality iron ore and home to the world-famous Dannemora mine. Held at the Ånghammaren convention center, converted from an old ironworks building, the exhibition offered a shared space for 12 Japanese and Swedish artists, and more than 4,000 visitors came to see and mingle.
Sugita was there for three weeks. "The climate is similar to Hokkaido's, and June is the dandelion fluff season. I was able to mix fluff I brought from Japan with some I collected in Sweden. I don't really come from an artistic background, but I think my skills lie in dealing with plants not just for their shape or color, but as living things. In Sweden, I wasn't able to communicate with words, but the guests who came reacted more powerfully to my work than Japanese audiences, and seemed to understand more deeply."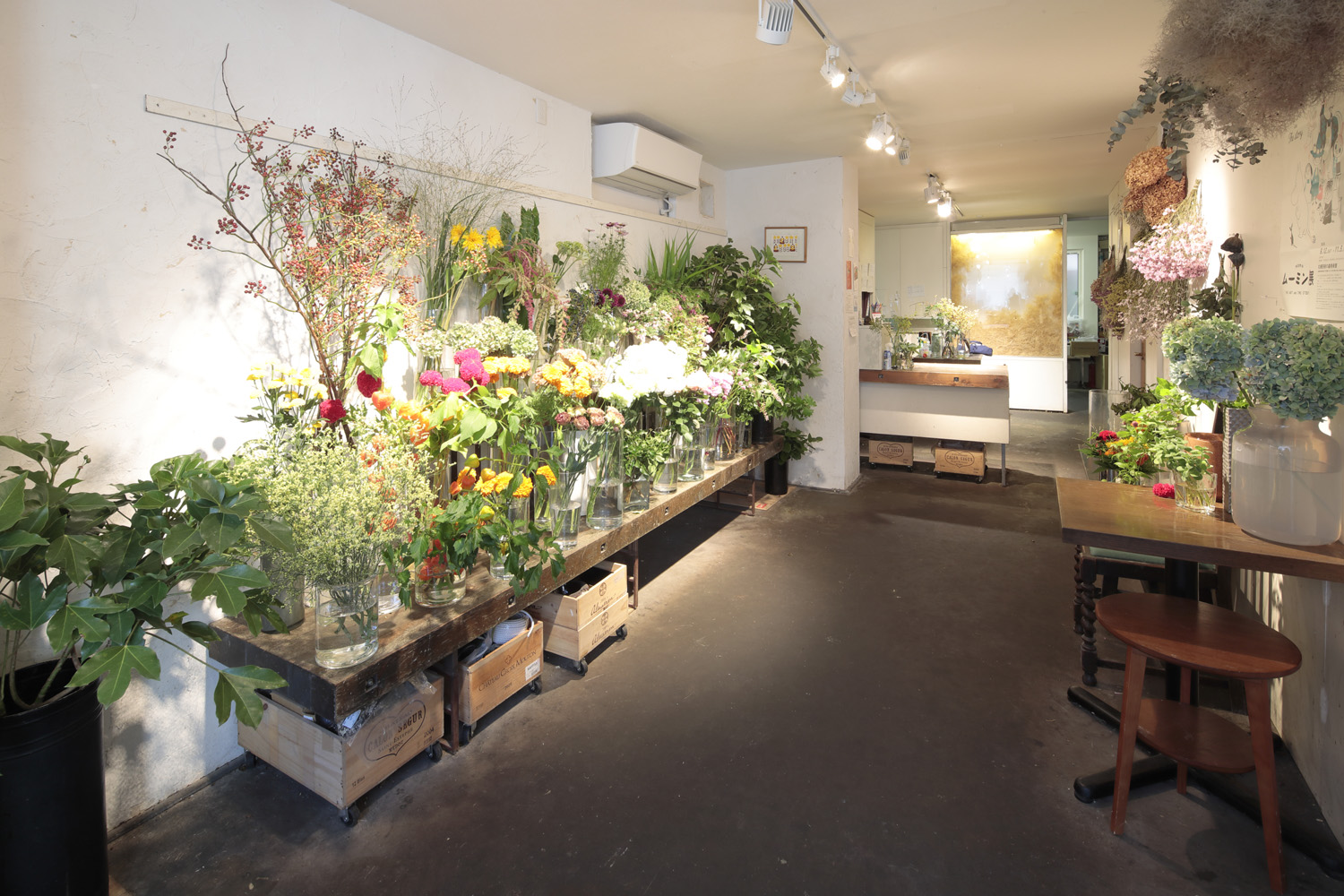 soraironotane


Hours: Weekdays 11:00 to 19:00  Saturdays, Sundays and holidays 11:00 to 17:00
Closed: Thursdays
1-8 Minami 5-jo Nishi 13-chome Chuo-ku, Sapporo, Hokkaido, Japan
Tel. and Fax.: 011-206-1299
Website