Sapporo Odori Beer Garden
By Wakako Miyanaga
PUBLISHED July 13, 2016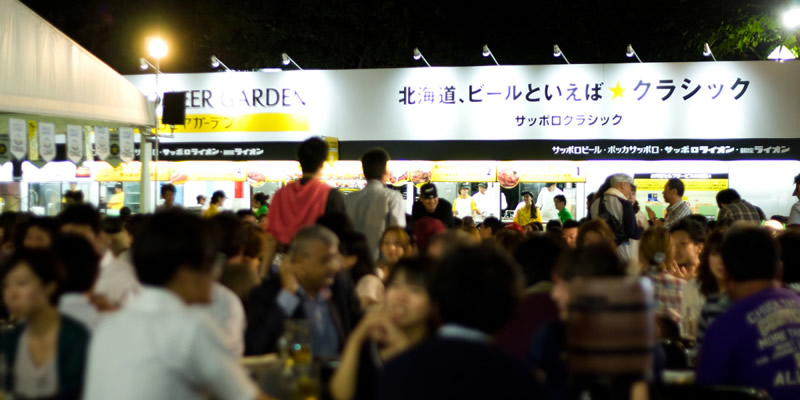 One of Sapporo's favorite local summer traditions is the beer garden held at Odori Park.
This event attracts beer lovers from around town, throughout Hokkaido, across the country, and even overseas. Major beer manufacturers from within Japan, such as the local "Sapporo Beer", together with brands from Germany and other countries worldwide attend this international celebration of beer.
With approximately 13,000 seats, this is among Japan's largest beer garden venues. In Japan, such beer gardens are normally held on top of buildings, and it's quite rare to see a beer garden with such a prominent venue as the expansive Odori Park, located right in the heart of Sapporo.
Summer is short in Hokkaido.
But it's definitely hard to top relaxing the heart of the city under a cool breeze, while you enjoy the evening with your friends over some of the world's best beers.
Stop by and experience a true taste of Sapporo's summer.
Sapporo Odori Beer Garden
Period: Wed.,July 20th to Sun.,August 15th, 2016
Hours: Noon – 9p.m.
Venue: Odori Park (5-chome to 11-chome)