Hokkaido's Ozoni – rich in local flavor
By Ayaka Tsutsumi
PUBLISHED January 4, 2017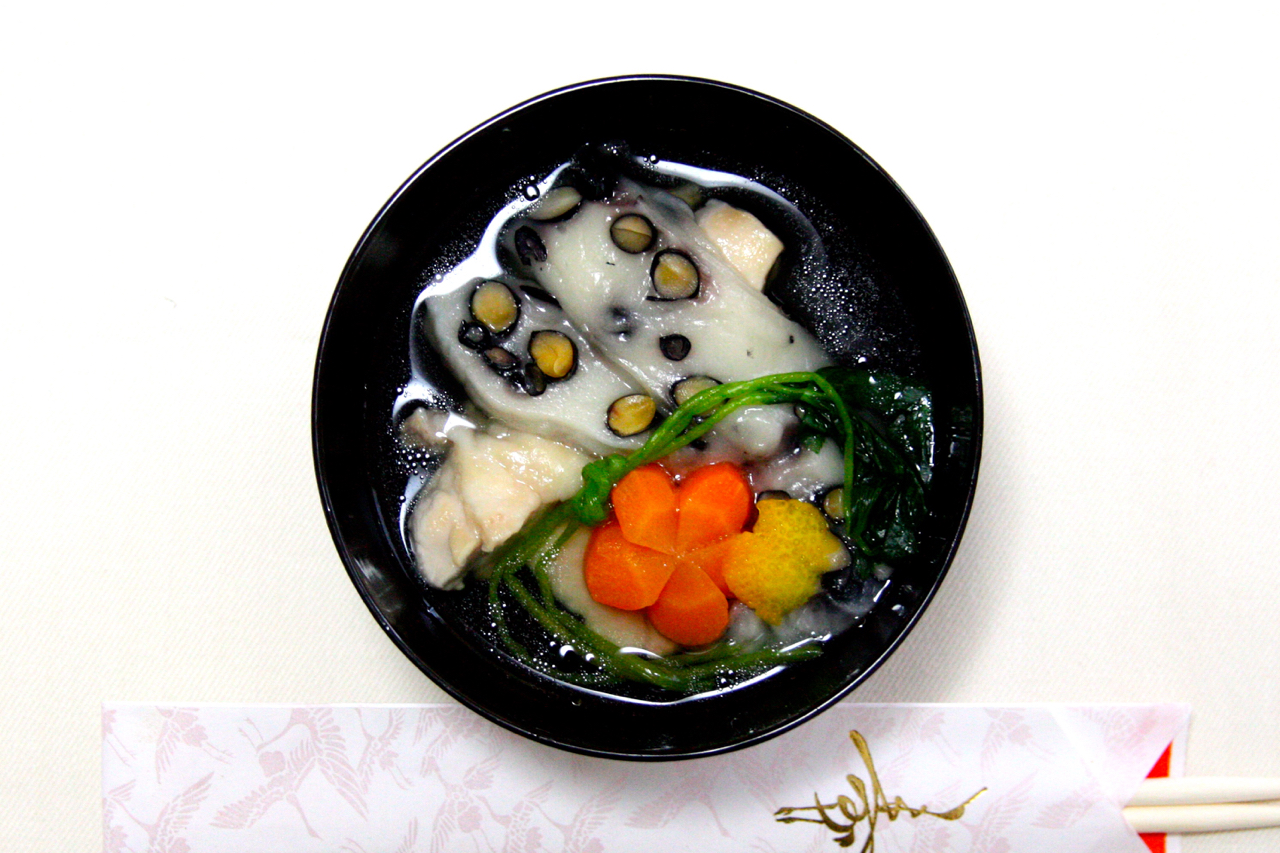 One of the traditional dishes of the Japanese New Year is ozoni, a broth containing rice-cakes that is eaten at home for a few days over the New Year period. The recipes for this dish vary infinitely according to each region, resulting in a multitude of rice-cake shapes, types of broth and ingredients. The ingredients alone range from simple rice-cakes topped with black beans, to broths containing several types of vegetables and fish, and in some cases adzuki beans boiled in sugar, creating a sweet red-bean soup. The regional variations are countless.
But what about the ozoni that's eaten in Hokkaido?
The fact is, Hokkaido is particularly diverse when it comes to ozoni! Present-day Hokkaido is made up of countless people who are direct descendants of those who moved here from different regions of Japan since the Meiji era (late 1800s), many of whom brought with them the recipes of the ozoni eaten in the region from which they originated. It's unlikely that you'll find a restaurant with ozoni on the menu, but why not ask a friend from Hokkaido for their own unique recipe?
Reference: Uketsugitai Dentoshoku Hokkaido Shoku-goyomi (traditional food to be handed down – Hokkaido food calendar) Issued by Co-op Sapporo Lifestyle & Culture Division, Oct. 29, 2014