What is "Sand Box" which plays active roles in the winter road?
By Ayaka Tsutsumi
PUBLISHED December 28, 2016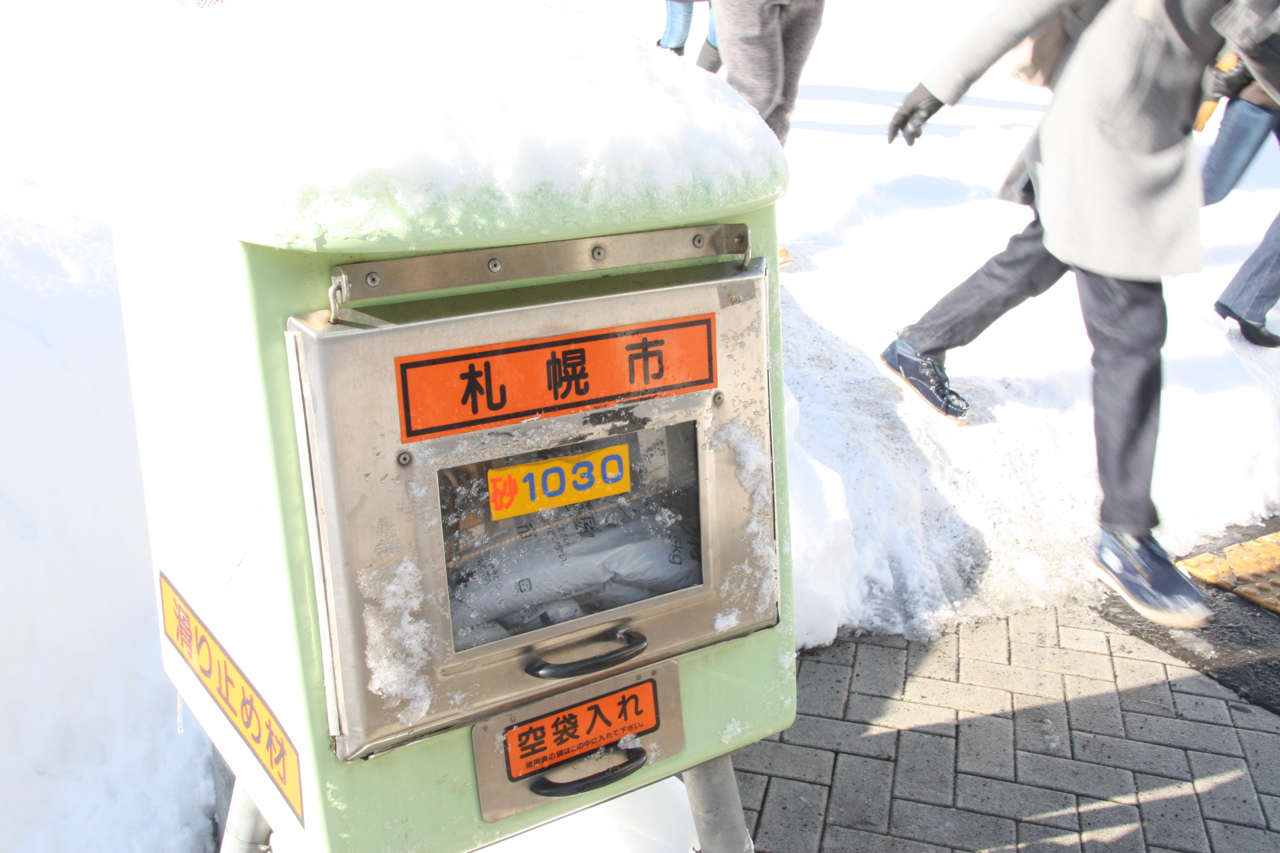 Sapporo winter is filled with beautiful snow scenes, but we want you to be careful when it comes to slippery roads. Melted snow soon becomes ice, and compacted snow is often polished by car tires. Even Hokkaido residents, who are used to snowy roads, are careful when they walk. It must be even scarier for tourists. In addition to how to walk and devices keep shoes from slipping, I would like to introduce the "sand box."
Sand boxes are set throughout the city. Sapporo residents call it "sand," but inside the boxes is an anti-slip agent, which can be applied to the road by anyone.
Actually, the anti-slip agent is stone taken from the city's rock quarry which has been crushed to about 5mm, moisture removed, and left in a jagged shape. Feel free to use it when you think the road is slippery and dangerous. Take a bag out of the box and spread as much as needed over the slippery area. The agent is extremely effective.
Sand boxes are placed in high traffic areas, road crossings, slopes, public facilities, etc. The boxes can be green or yellow but are clearly recognizable so anyone can take out the sand and use it anytime.
Some residents even carry the sand in their own pet bottle so that they can use it anytime. If you come across a slippery road, how about spreading some sand yourself?