A Little Break at Sosei River Park
By Ayaka Tsutsumi
PUBLISHED September 14, 2016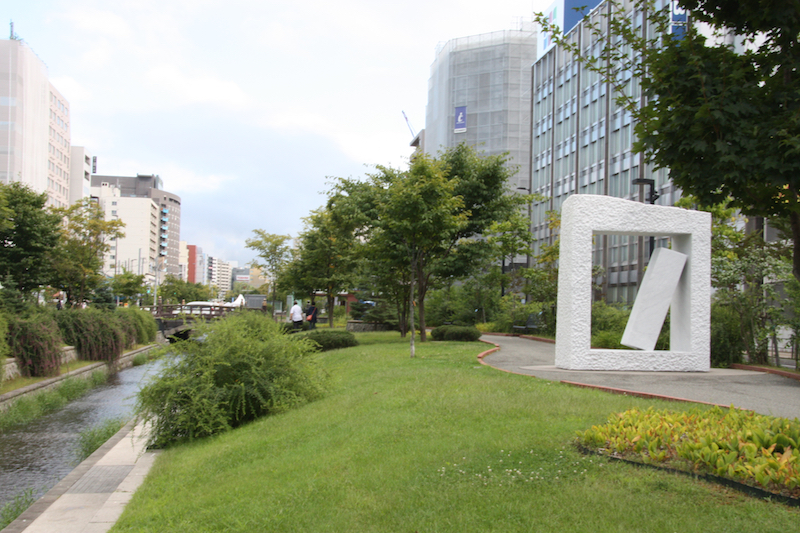 Sosei River Park, east of Sapporo TV Tower, is one place I would recommend for taking a stroll.
Central Sapporo is distinguished by a square grid pattern that divides it into north, south, east and west. The origin of that grid is the modern-day Sosei River, which used to be called Otomobori. Government official Kametaro Otomo assisted with the construction of the manmade river to serve as the agricultural water channel of Sapporo village toward the end of the Edo period. Then, in the Meiji period, it was expanded to fulfill the important role of a conduit for transporting goods, contributing to the development of Sapporo.
Various types of vegetation have been planted in Sosei River Park, including lilacs, daylilies and bush clover. It also contains such monuments as sculptures by Kan Yasuda and a bronze statue of Kametaro Otomo. Visitors can sit on benches or on stairs leading down to near the surface of the river and take a rest. The park is a place where a person can spend some leisurely time and encounter the history of Sapporo.