The Legacy of Isamu Noguchi
By Wakako Miyanaga
PUBLISHED September 21, 2016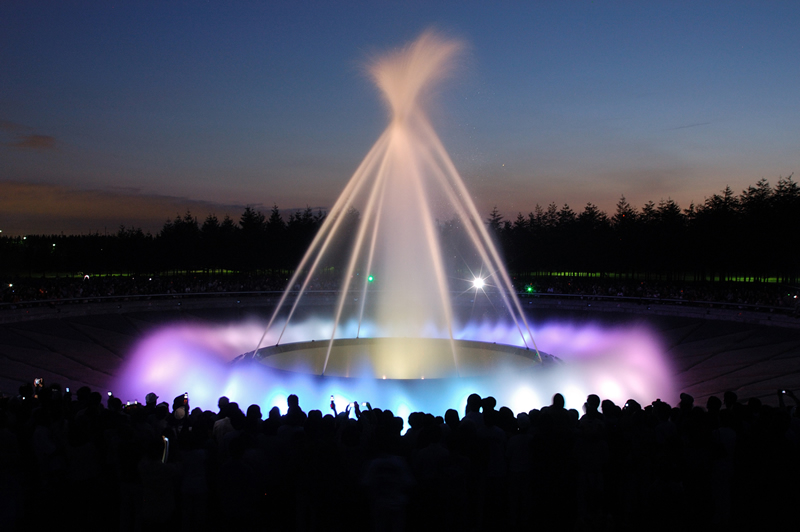 Have you heard of Isamu Noguchi? This Japanese-American sculptor and landscape architect is renowned worldwide for his works such as the Unesco Garden of Peace (Paris, 1958), and the IBM Headquarters Gardens (1964). He also became a household name in furniture design, best known for the iconic Noguchi Table (1947).
Before he passed away, Noguchi left a great legacy in Sapporo: his plan to present Moerenuma Park as one complete work of sculpture.
When Noguchi first visited, Moerenuma was a land reclamation zone filled with noncombustible waste materials. It is said that as Noguchi cast his eyes over the fields of rubbish which blotted out the earth like fallen leaves, he remarked "It is my duty to create art to heal the earth of these scars of humanity." And with that concept in mind, Noguchi created the master plan for Moerenuma Park.
Above the artistic value of this remarkable park converted from a waste treatment facility, Moerenuma also contains many examples of natural environment conservation, such as the snow-powered cooling system of its central Glass Pyramid building.
Geometrically-arranged mountains and fountains dominate the massive park grounds, which contain orderly systems of play structures and other facilities, creating a one-of-a-kind landscape that is a fusion of nature and art. In summer, please check out the fountain show if you have the chance. Rental bicycles are also available for getting around the park grounds, making Moerenuma Park the perfect destination for a family day trip. The park is about a 30 minute drive from Sapporo city center.