Corporate edition/wooden furniture manufacturer
Any form can be created
vol.7
Shimoji Masamitsu, manager, Takumikohgei Inc. Factory / Higashikagura Town
There are almost 80 furniture manufacturers in and around the city of Asahikawa; approximately 40 of them belong to the Asahikawa Furniture Industry Cooperative. There are no other furniture producing areas in Japan in which the number of cooperative members is increasing.
Words by Yajima Azusa  Photographs by Ida Yukitaka
Translation by Xene Inc.

Design and function supported with strength
Takumikohgei is located among the rolling hills of Higashikagura. It employs 46 craftsmen & women and technical staff. A glance around the factory reveals that many of them are young. We spoke to the person responsible for the site, factory manager Shimoji Masamitsu.
"I joined the company 23 years ago because I wanted to design chairs. As a craftsman, I didn't think I would continue making chairs for so long."
Lifestyles change; as the demand for box-type furniture decreases, the focus is changing to leg-type furniture such as chairs. We were raised in an era in which more and more emphasis was placed on design.
According to factory manager Shimoji, "Even forms that are difficult to create and are avoided by other companies, we try to create what the designer has drawn then think about the mass production later." For example, if it's a design that requires a subtle curve, samples are made until the required strength is attained without damaging the image. "There are products for which strength tests have been repeated 10 times," laughs the factory manager, but his face reflects the pride of a craftsman.
The attention to detail can be appreciated by touch
Of the furniture produced by Takumikohgei, chairs account for 80%, tables account for 10%, and the remaining 10% is made up of other items. In the past, items that were ordered by designers were made into products but recently, there are more and more jobs in which designers are asked to consider proposals based on the company's own concept. It takes more than six months to complete a new chair.
While maintaining a high level of quality, Takumikohgei does not create walls with regard to manufacturing, and continues to develop sales routes via places other than department stores and furniture stores. The "mushroom stool" – which was born from a collaboration with interior planner and manufacturer "h concept" – is a "hit product" that sells 300 to 400 units per month, in stores that sell miscellaneous goods.
While looking around the factory, we are greeted with "hello" by the craftsmen & women. According to the managing director, Nakai Kenji, "Our CEO places importance on developing people, and recognizes people who improve their skills and become independent."
It is said that were it not for Takumikohgei, the Asahikawa area would not have nurtured so many workshops and creators, such is the level of technology and talent turned out by the company, which continues to support the local industry.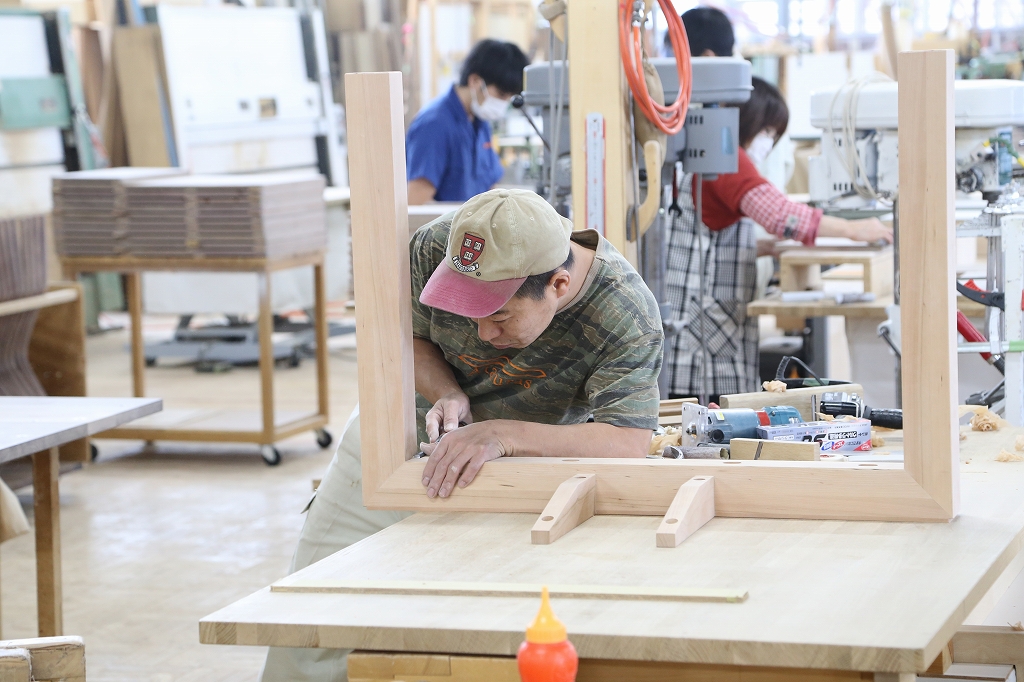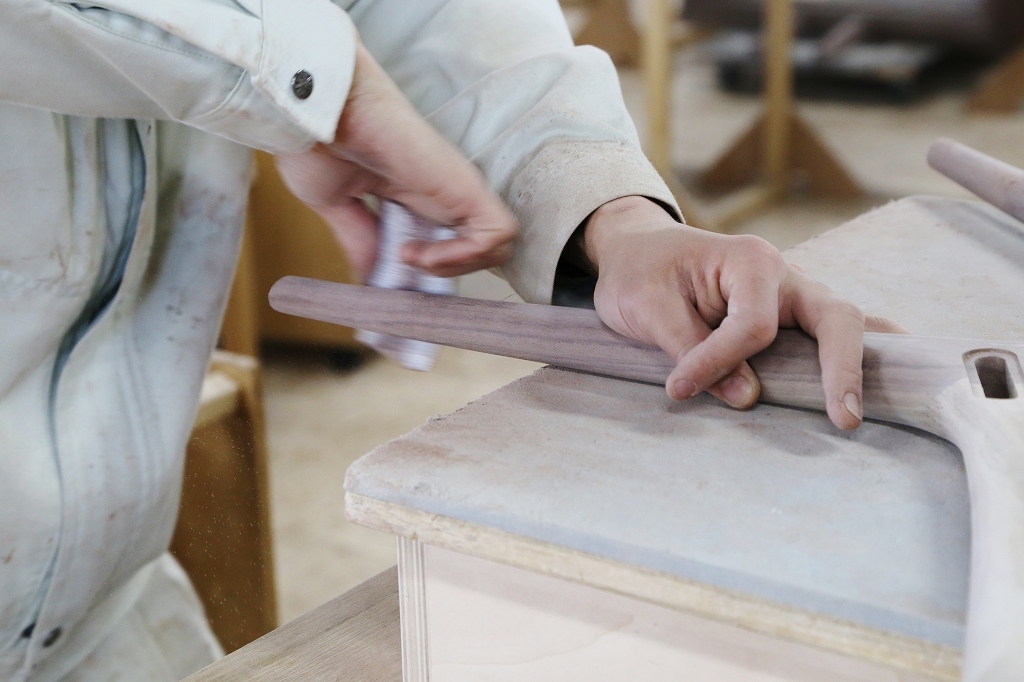 Takumikohgei Inc.


Minami 1-24, Higashikagura-cho, Kamikawa-gun, Hokkaido, Japan
Tel.: 0166-83-4400
*Factory tours require reservations
Website