In winter, Hokkaido suddenly becomes a mecca for winter sports. As places for leisure activities and for training to raise the level of competition, ski slopes and skating rinks around the regions bustle with people, and are part of everyday winter scenery in Hokkaido.
However, if one day, winter sports spaces were to suddenly to appear in the city center …
Such an extraordinary skating rink will soon appear in downtown Sapporo. The SMILE RINK SAPPORO will be established at the Sapporo Kita 3-jo Plaza (Akapla) for a 10-day period from February 3 to 12. Yes, a skating rink will be built at Akapla. What's more, a monument in the shape of a turret (often seen at summer festivals) will be built in the center of the rink, creating a 'skating rink & festival' scene with a uniquely Japanese atmosphere yet never before seen in Japan. Such a combination will surely make you feel your sense of season has malfunctioned!
We hope you have a unique time at the plaza here at the starting point of Kita 3-jo-dori Avenue, which has great significance with regards to Sapporo's development.
Also, there's one more thing you won't experience anywhere else! That's Akarenga Terrace, where you can relax in the warmth if you felt the cold while skating or watching your children. Akarenga Terrace welcomes you with a relaxing space and HOT menus. At the 'Hot Menu Fair – HOT de TERRACE,' which starts at the same time as SMILE RINK SAPPORO on February 3, visitors can enjoy a wide variety of treats to warm your body and heart, with restaurants and other establishments in the building proudly offering skillfully prepared items from their menus.
In addition, the SMILE RINK SAPPORO reception desk is located on the 1st floor of Akarenga Terrace, where a 'Coupon Guide' will be distributed exclusively to skaters, who can use the coupons at establishments in the building. These coupons are valid until March 31, so some can be used to warm up your cold body at a reasonable price, and the remaining coupons can be used at your leisure at a later date.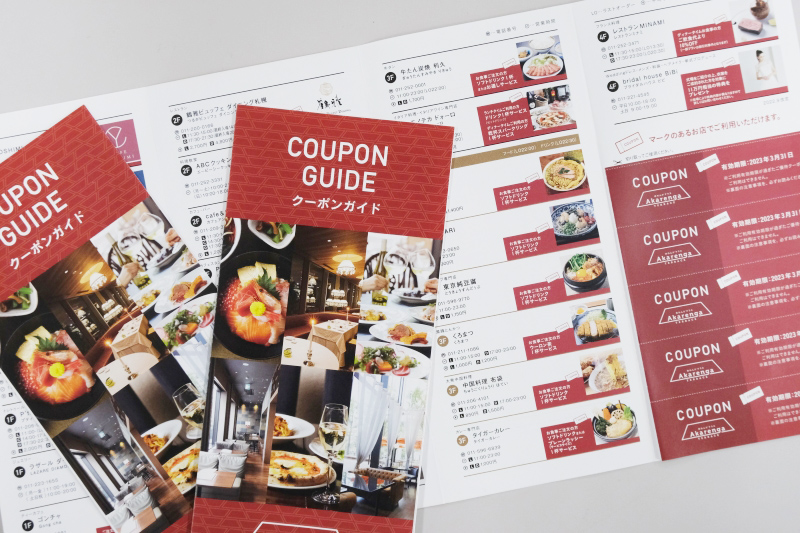 SMILE RINK SAPPORO is held almost simultaneously with the Sapporo Snow Festival (February 4–11). Watch, skate and relax with hot food and drink – a new way to enjoy winter in Sapporo starts from Akarenga Terrace.